Tree Planting Ceremony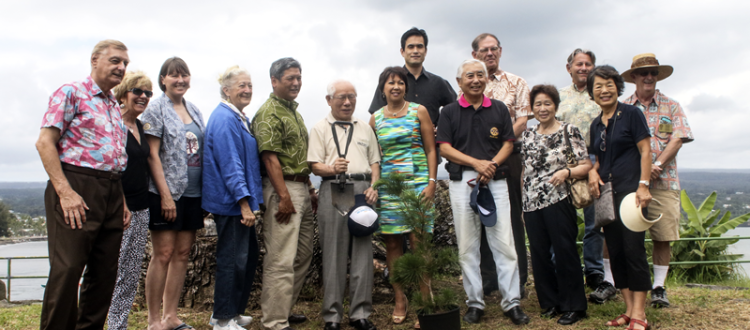 Members of our sponsor club, Hilo South Rotary, plant a ceremonial tree in Happiness Park with Past
President of Rotary International and honorary member of our club Sakuji Tanaka. During Mr. Tanaka's
service as President of Rotary International, the theme for his presidential year was "Peace Through Service."
He convened three Global Peace Forums in Honolulu, Hiroshima, and Berlin to promote world peace.
Steve Yoshida, founder of WE Rotary Club, representing Rotary District 5000 (Hawaii), traveled to Hiroshima and received a gift of trees descended from trees that survived the Hiroshima atomic blast. Seeds from these trees will be shared and planted in public places to commemorate the resilience of the people and the hope of a peaceful future.

Mr. Tanaka gave his thanks for the wonderful relations between Hawaii and Japan and expressed his desire to see a continued close and peaceful relationship between the two areas. "I hope that the tree will stand as a symbol to future generations of the peace that comes from the exchanges and sharing of cultures between Hawaii and Japan, that there will never be a reason among friends to resort to war.