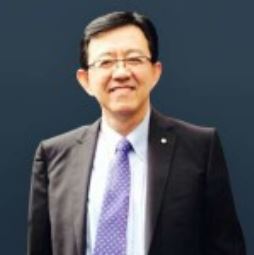 Edwin Ngoi
Member
Edwin Ngoi is a serial entrepreneur with rich experience in the fields of healthcare, sports and education. He is Founder and CEO of NHC Health International Innovation Center (Suzhou) Co.Ltd. and heads also NHC Capital (Shanghai) Co. Ltd. and Venture E (Shanghai) Co. Ltd. He is a member of the Shanghai Singapore Business Association in Shanghai and also a member of the International Education Expert Council of Haaga-Helia University of Applied Sciences in Finland. He enjoys working in philantrophy projects and is a member of the We Rotary, E club of District 5000.
Prior to this, he held senior management positions at multinational companies such as Teradyne Singapore, BHP Lysaght Taiwan and China (Carrier, Whirlpool, Sara Lee and Lion Nathan China) and Singapore Tee Yih Jia (Baoding) Dairy Food.
He holds an EMBA from the University of San Francisco, an MBA from the University of Texas at Arlington, and a BBA in MIS from Idano State University.