Club Leadership
President: Dotty Cline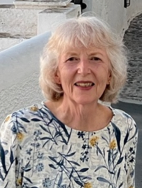 Dotty grew up in Oregon, earned a B.A. in Psychology, a Master of Arts in Teaching, and then pursued her interest in other cultures by living and teaching on the island of Grand Cayman in the West Indies. She has lived in Alaska for more than 50 years where she taught school and worked in teacher training in Inupiat and Athabascan Indian Native Alaskan villages. After living
in rural villages for seven years, Dotty and her husband, Mike, moved to Homer, Alaska where their two children grew up. She taught elementary school music for 20 years and directed a number of music groups. For many years Dotty joined her Rotarian husband in Rotary Friendship Exchanges, hosting Rotarians from many countries, and volunteering on Rotary projects. After retiring, Dotty and Mike traveled and volunteered in many countries. Since Mike's passing in 2018 Dotty divides her time between her Alaska home and one in Helena, Montana, spending time with her 2 children and 7 grandchildren, traveling, and writing. She is the author of four children's books and a music collection. Dotty believes nurturing friendships
among people from around the world is a valuable path of peace. She is a Paul Harris Fellow and the 2022-2023 President of our WE Rotary Club of International Peace.
President-Elect and Membership: Bill Shaw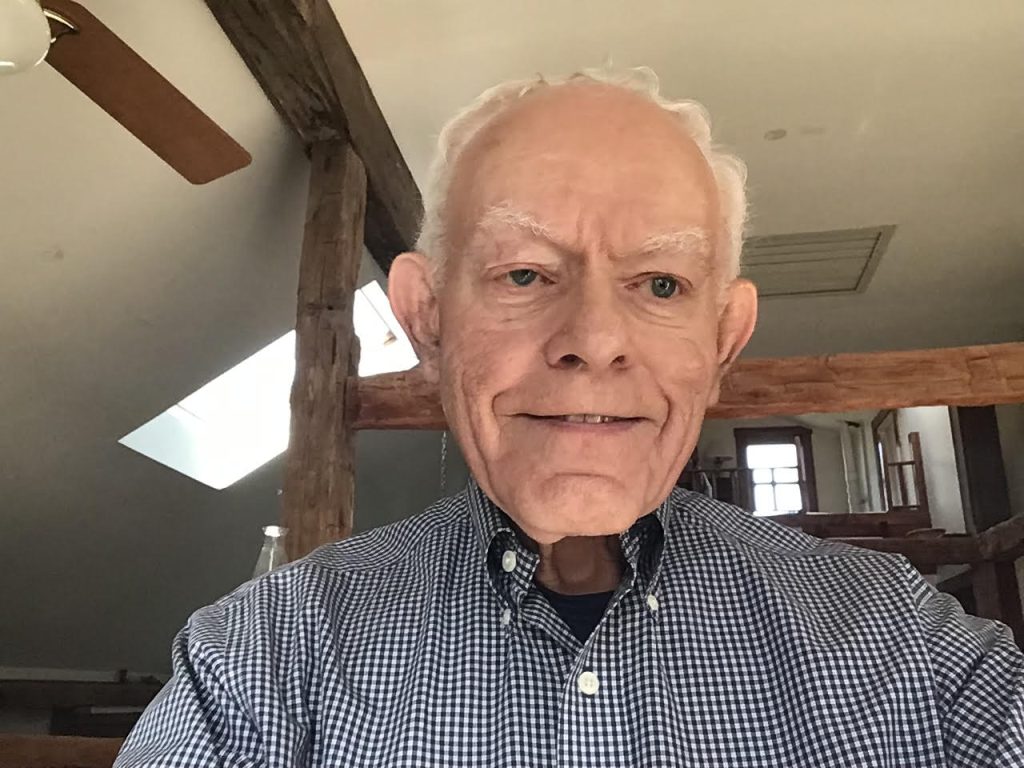 Founder and President of Crosscurrents International Institute, a non-profit organization based in Ohio (USA). The mission of Crosscurrents is to cross the boundaries of nations, cultures, religions, economics, and politics for the purpose of bringing people together, to learn from each other, to build friendships, and to plant seeds for peace. Crosscurrents is in the "education business", raising the level of awareness about our world. Bill has traveled extensively to many countries around the world, building networks and friendships. International travel has been at the core of his career. Bill has BS and MS degrees in Ecology from Bowling Green State University (Ohio) and his PhD in International Studies and Higher Education Administration from Miami University (Ohio). He is a Fellow at the East-West Center at University of Hawaii. Major interests relate to global issues, renewable energy, peace and non-violence, and agriculture. As a personal hobby, Bill is a private pilot. Bill was formerly Program Officer for International Program with the Charles F. Kettering Foundation, He is Emeritus Chair of the Board of the Dayton International Peace Museum. He presently serves on the Board of Trustees of Wilmington College, a private liberal arts college in Ohio with Quaker heritage. Bill joined the WE Rotary Club for International Peace in 2021 at the invitation of President Ray Matsumiya. While he has been aware of Rotary for many years and has received Rotary support for one of the Crosscurrents projects based in Nairobi, Kenya, he is a new Rotary member. Bill and his wife, Marina, live on120 acre family farm located in Ohio. Marina holds a PhD in Linguistics and did translation and interpretation for U.S. government. She often traveled overseas for her work. The farm has been in the family since it was homesteaded in 1820's. We have 3 sons and 6 grandchildren. One family lives in London, UK; another family in Victoria, BC, Canada; and another in Whitefish, Montana, USA. Grandchildren range in age from 3 years to 11 years—3 boys and 3 girls! Each healthy and full of life; each very different and each a joy to their grandparents. Bill and Marina enjoy hosting guests from around the world. We have a separate guest house on our farm awaiting your visit!
Immediate Past-President: Ray Matsumiya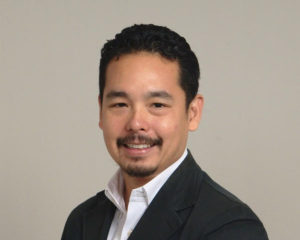 Inspired by a mother from Hiroshima, Ray Matsumiya has devoted his professional career to unofficial diplomacy, cross-cultural exchange and peacebuilding. Over the past twenty years, he has supervised programs for over 2500 educators and civil society leaders in the US, Japan, Spain, and nine Middle Eastern/ North African countries. His programs have been featured in the New York Times, Boston Globe, El Pais, and PBS via NHK World. Ray has been an invited speaker at TEDx, the Massachusetts State House, the Dayton International Peace Museum, the US embassy of Tunis and universities such as the Sloan School at M.I.T and the Fletcher School at Tufts University. He has had pieces published in USA Today and Inkstick Media. Ray is currently the Director of the Oleander Initiative (oleanderinitiative.org) that gathers peacebuilders from around the world to Hiroshima, Japan for life changing programs and study tours. He is a past president of our club.
Executive Secretary/Director: Steve Yoshida, PDG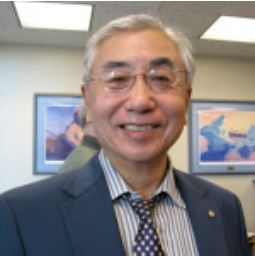 I am passionate about empowering youth with their visions for peace, connecting people globally, Rotary fellowship, fishing in Alaska, living in Hawaii, our granddaughter in San Francisco, doing Rotary health fairs in exotic places, traveling to natural places.
I am a past district governor, started 6 clubs in Russia, chaired the Rotary Global Peace Forum in Honolulu, Hawaii in 2012…I have traveled the world for Rotary.
Treasurer and Rotary Foundation: Lee Dombroski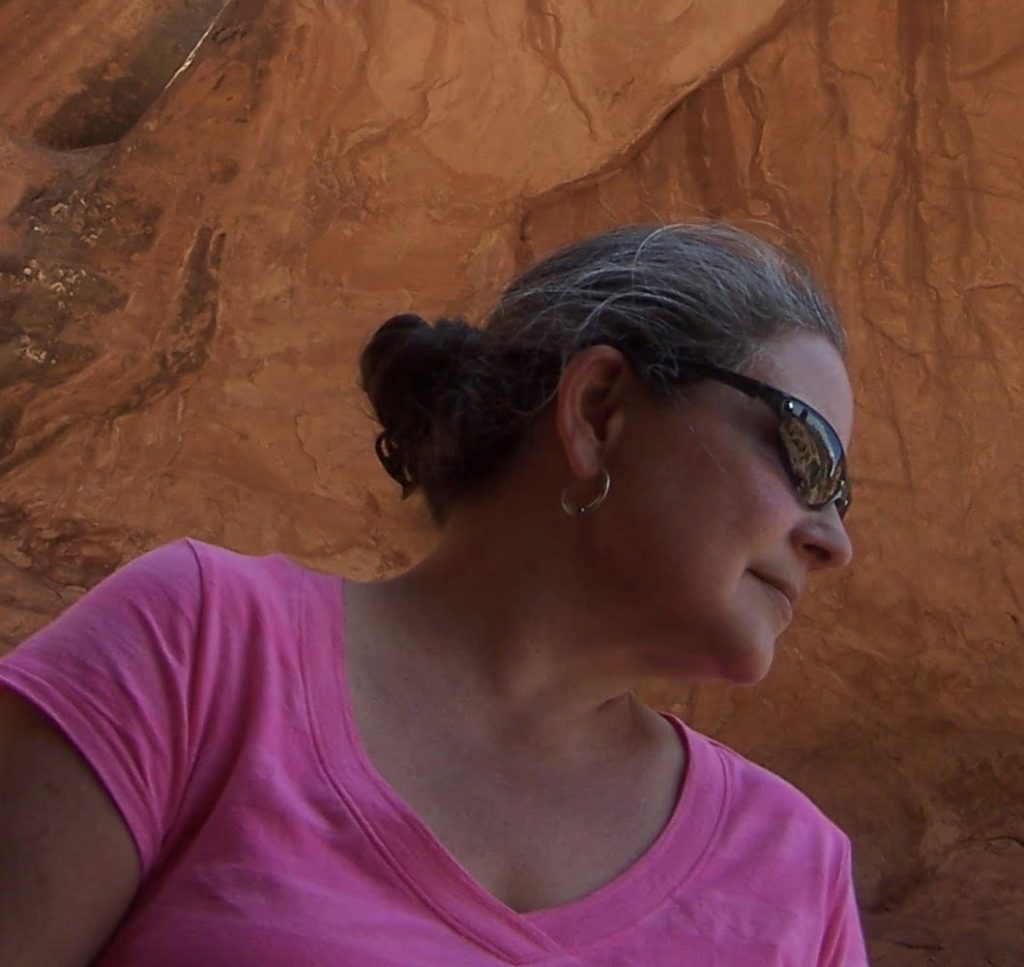 Ms. Dombroski is the Performing Arts Center Manager at the University of Hawaii at Hilo. She has held various positions, from Costume Director and Wig Master to Production Manager and Associate Managing Director in professional and educational theatres on the US west coast and in Hawaii. Her hair sculptures have been on exhibit in galleries in Los Angeles, San Francisco, and New York, and at the Museum of Fine Arts in Santa Fe, New Mexico. Lee holds a BFA in Theatre from the University of Colorado, Boulder and a MFA in Theatre Design and Technology from California Institute of the Arts.
Club Secretary: Elsa Beljean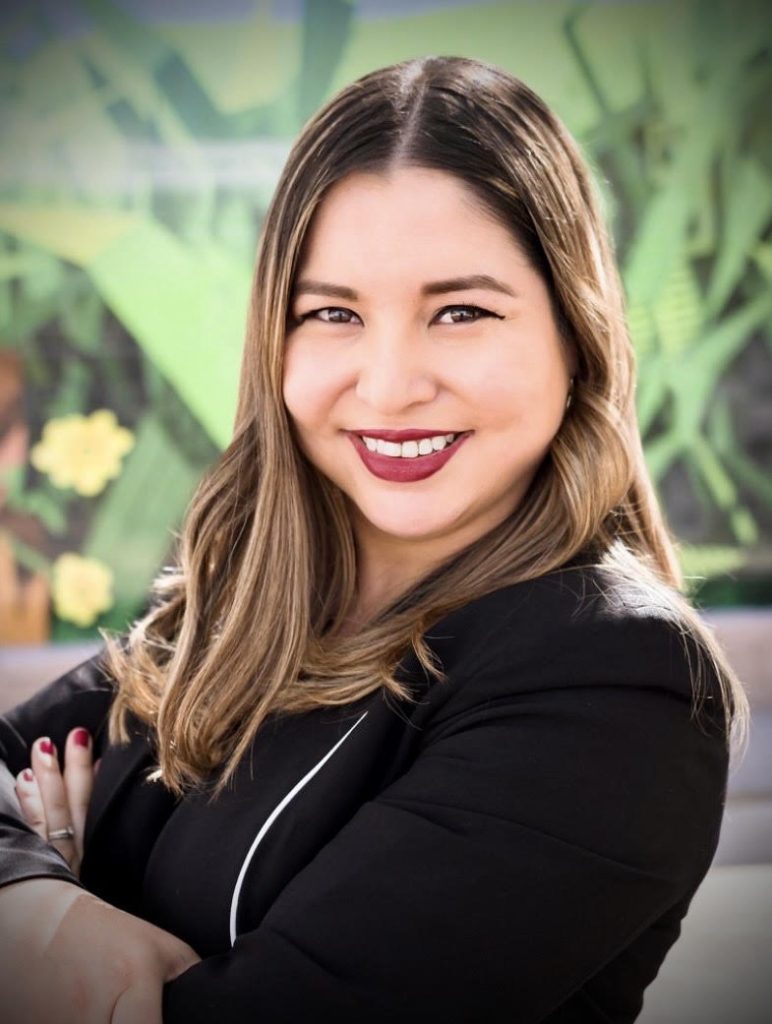 She was born in Mexico City and raised in the city of Mexicali, the capital of Baja California. She was a Rotary Youth Exchange Program ambassador from Mexico to France. She was a Rotaractor for 7 years in Mexico and founder of the first club in California's Imperial Valley. She attended the Rotary Peace Forum in Hawaii, and developed the Rotaract peace project which was later awarded a grant by the Peace Forum Committee. Elsa has a bachelor's degree in International Business, from the Autonomous University of Baja California and a MBA with a minor in Marketing from CETYS University's Graduate School of Business in Mexicali. Since 2019, Elsa works for the Policy and Government Relations division of the Maricopa Association of Governments. Currently, she is a dual US-Mexico citizen. She holds a post-graduate certification in U.S. Political Institutions and U.S.-Mexico Relations from the University of California San Diego, School of Global Policy and Strategy, and a certification in International Trade Negotiations from the College of Mexico. Additionally, she holds four certificates on multilateral trade agreements, awarded by the World Trade Organization. Elsa and her husband Beau have a daughter named Elise Victoria. They are both Past-Presidents of the We Rotary Club of International Peace.
---
Our Members