Club Leadership
Steve Leeper, President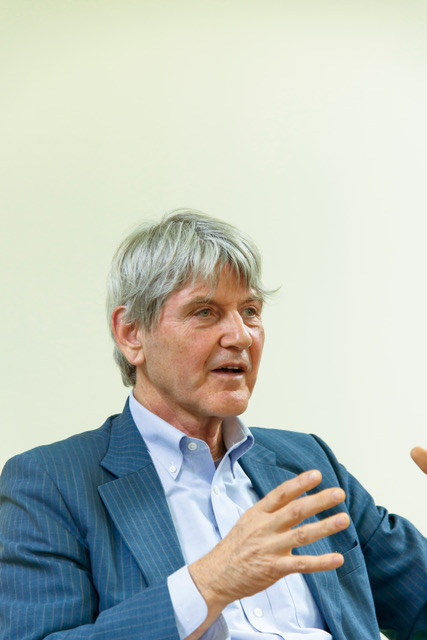 I have spent about half of my 72 years in Japan. I have a master's degree in clinical psychology and have worked as a family counselor (10 years), management consultant (14 years), translator (30 years to present) and peace activist (16 years).
I believe, until I encounters facts to the contrary, that I have translated, edited, or interpreted more A-bomb survivor stories than anyone in the world except my wife. I began working for Mayors for Peace in 2002, which led in 2007 to my appointment as chairman of the Hiroshima Peace Culture Foundation. I stepped down in 2013 and am currently visiting professor at Hiroshima Jogakuin University and Nagasaki University.
Steve Yoshida, PDG, Executive Secretary/Director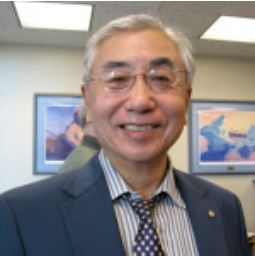 I am passionate about empowering youth with their visions for peace, connecting people globally, Rotary fellowship, fishing in Alaska, living in Hawaii, our granddaughter in San Francisco, doing Rotary health fairs in exotic places, traveling to natural places.
I am a past district governor, started 6 clubs in Russia, chaired the Rotary Global Peace Forum in Honolulu, Hawaii in 2012…I have traveled the world for Rotary.
Kat Haber, Foundation Chair, Charter President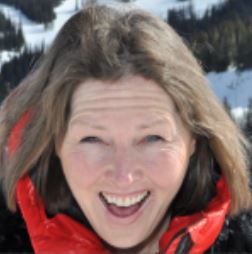 I'm passionate about Great March for Climate Action, President Obama, Earth's wilds, Alaska's waters, California coasts & desert, Colorado Rockies, beautiful writing, sanctuaries, sustainability, and TEDxVail. Talk to me about WILD places/people, renewable energy, emerging environmental leaders, 1988 aerial ski jumping, TEDxHomer.
Irina Dogadina, Club Membership Chair, Past President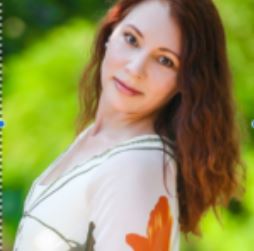 As the 2018-2019 Club President, let me tell you a little about myself. I was born in Vladivostok, a maritime city situated in the Russian Far East. I was raised in a family of scientists as the only child. My father worked on an oceanographic ship, and my mother was a meteorologist. I was going in for competitive gymnastics for ten years, and at the age of 14 I accomplished a class of Master of Sports of the USSR.
I started my own business in tourism and in 2008 set up a company called "Orange Sun". It will turn 10 years old next year. My company was awarded a number of times as one of the best companies in the city in the sphere of hospitality.
I heard about Rotary International from a Bahamas Rotarian when attending "Global Women in Management" training program in Washington, DC, in 2006. Upon coming back to Russia I was invited to join Rotary Club of Yuzhno-Sakhalinsk. I served as President of the club in 2010-2011 with Jane Little (Homer, Alaska) as our 5010 District Governor. My club was recognized as the best giving club to Polio Plus among 86 clubs of the district. The club became almost 100 per cent Paul Harris club.
Lee Dombroski, Treasurer, Past President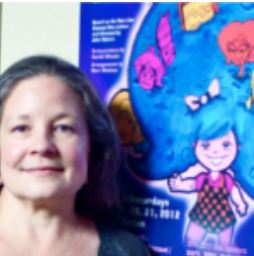 Lee B. Dombroski, Curator Survivor Plant Distribution Center, Hilo, Hawaii
I am currently the Director of the Performing Arts Center at the University of Hawaii, Hilo. I have held various positions, from Costume Director and Wig Master to Production Manager and Associate Managing Director in professional and educational theatres on the US west coast and in Hawaii. I have exhibited hair sculptures in galleries in Los Angeles, San Francisco, and New York, and at the Museum of Fine Arts in Santa Fe, New Mexico. I have a BFA in Theatre from the University of Colorado, Boulder and a MFA in Design from California Institute of the Arts.
Viktoria Shubina, Club Secretary
I am Viktoria and I was born in Yuzhno-Sakhalinsk on the Sakhalin island, Far-Eastern part of Russia. I graduated from the Sakhalin University and have got the English-German Teacher's Diploma. Because of unpredictable history of our country I've been changing many professions in addition to my main job for the last 30 years. I tried my hand in trade (international one including) as well as in insurance. Today I'm on pension. I am an active member of Rotary International from 1997. In 2007-2008 I was a President of Yuzhno-Sakhalinsk RC and in 2008-2009 I became a District Governor assistant. Up to now I became a Paul Harris fellow ( 2 ruby pins). Thanks to Rotary I've visited the United states three times, Japan, Korea and Taiwan and participated in some Rotarian programs-GSE –Professionals Exchange Program and Health Fair. Some Rotarian exchange teams from the USA, Korea and Japan visited our region as well.
---
Our Members
(Click a photo for that member's bio.)