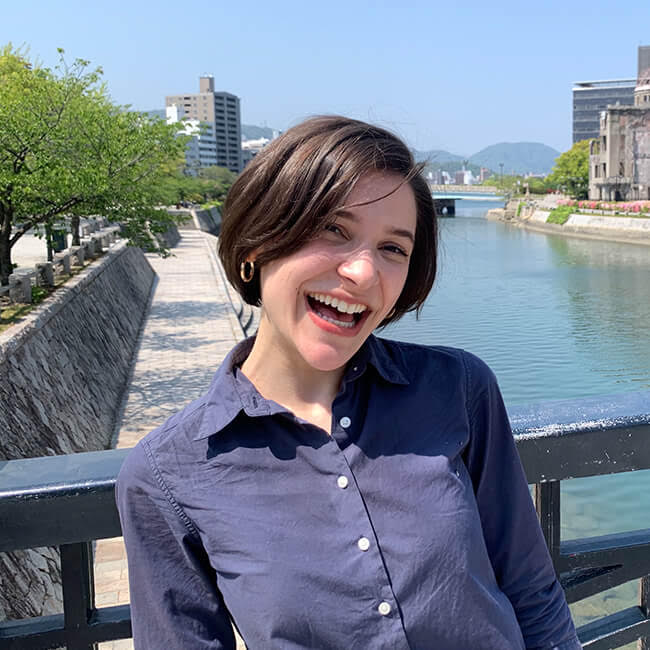 Mary Popeo
Member
Mary Popeo
In 2016 at age 24, Mary moved to Hiroshima, Japan from her hometown of Boston, dreaming of
turning her volunteer peace activism into a full-time job. There, she and her international team
of colleagues founded PCV, a youth-led nonprofit dedicated to promoting a sustainable, global
peace culture through social entrepreneurship, peace education and youth empowerment.
Since then, PCV has blossomed into a community of 180 youth leaders that offer peace
education programs to over 10,000 people a year spanning 45 countries. In 2022, Mary moved
to Tokyo, where she joined GR Japan, Tokyo's leading government relations and public affairs
firm, as an associate.
Mary has been a member of WE Rotary Club of International Peace since 2021. She enjoys
jogging, singing, and playing video games online with her two brothers!